2020 WSWRA Annual Conference Information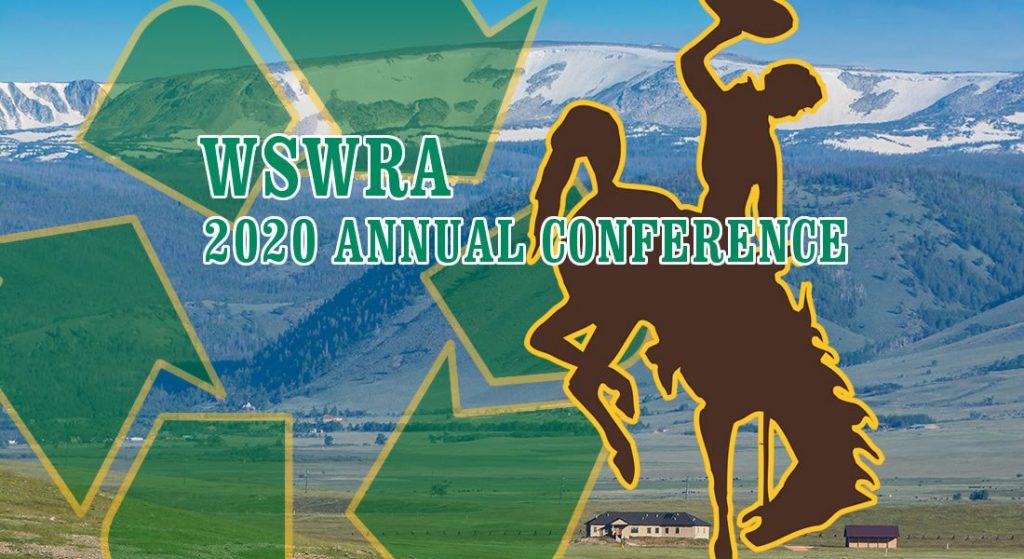 The Wyoming Solid Waste & Recycling Associations (WSWRA) 2020 Annual Conference will be held in Casper Wyoming. The WSWRA Annual Conference is the premier location for all in the Waste and Recycling industries to meet, network, learn and socialize. The event is a multi day event that focuses on training and education in the Solid Waste and Recycling industry. The conference is geared toward: Landfill Managers, Landfill Operators, Recycling Processors, Non Profit Recyclers, Equipment Operators, Decision Makers, Government Officials, Drivers and others that are involved in all levels in the Waste and Recycling Industry.
*** COVID-19 Update***:  WSWRA is currently planning on hosting a full conference in August.  Postponing or canceling the conference may be a possibility due to local jurisdiction rules on how many persons can congregate at a public event.  Safety of our attendees and vendors is our upmost concern.  In the event of a cancellation of the event, WSWRA will be issuing refunds for the event or allowing participants a credit for the 2021 conference.  This web-page will be providing updates to the current situation.
Ticket Information:
Tickets can be purchased individually or in a group for your entire party. Our platform will ask attendee names and information for each event type. Please follow these three steps when registering, all ticket types are listed in one list format – please scroll thru the entire ticket list to see all three categories.
1) Select the main ticket type based on how many days you and guests will be attending. The most popular ticket is our full admission ticket, that is valid the entire conference. Other ticket types are only if you plan to attend partial days.
2)Select a membership level based on the type of organization or business you represent. Only one membership needs to be purchased for your organization or business. It is required for your organization to be a member of WSWRA to attend this conference. Check with your team to see if you have already paid for membership before selecting membership packages. Membership fees will be collected at time of registration if needed.
3) Select optional alternative activities such as Golf, Putt Putt Golf, Tours, and Horseshoes. Fees apply for some events. Tickets can also be paid at the event if you are unsure. Selecting now ensures your spot on popular events.
Hotel accommodations must be purchased separately.
Please note that this event is subject to change due to the COVID-19 crisis. In the event of an event cancellation, your ticket will be fully refunded. This event is still on schedule for the full in person conference.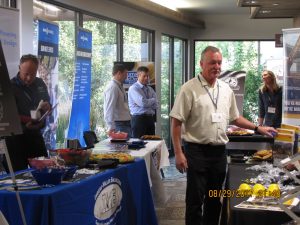 2020 Schedule:
Monday August 17th 2020:
Event Registration (7:00 – 9:00 pm)
Vendor Booth Set Ups (7:00 – 9:00 pm)
Welcome Reception (Refreshments Served)
Landfill Manager Instruction / Testing
Tuesday August 18th 2020:
Event Registration (7:00 – 8:30 am)
Vendor Booth Set Ups
Breakfast (7:00 – 8:30 am)
Conference Welcome Sessions: Key Note Speaker
Facility Tours / Boxed Lunch Provided (Note that the Tour will be held independently and will not be at the same time as Golf or Putt Putt Golf Events)
Golf / Putt Putt Golf Events
Pig Roast Networking Evening Event / Horseshoe Tournament. (6:00 – 10:00 pm)
Wednesday August 19th 2020:
Breakfast (7:00 – 8:30 am)
Morning Technical Sessions and Speakers
Vendor Booth Break Out Sessions
Break (10:00 am)
Lunch (12:00 – 1:00 pm)
Afternoon Technical Sessions and Speakers (1:00 to 5:00 pm)
Break (2:00 pm)
Open Bar (6:00 – 7:00 pm)
Banquet Dinner and Networking Event. Awards Ceremony. (7:00 – 9:00 pm)
Thursday August 20th 2020:
Breakfast (7:00 – 8:30 am)
Waste Diversion Committee Meeting
WSWRA Annual Business Meeting / Board Member Elections
Lunch On your Own / Conference Ends.
WSWRA Annual Board Meeting (Board Members Only)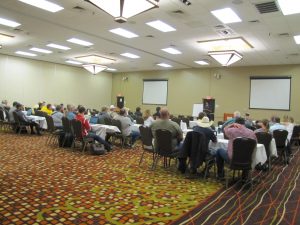 2020 Sponsors:
Platinum Level Conference Sponsors:
Gold Level Conference Sponsors:
Silver Level Conference Sponsors:
Bronze Level Conference Sponsors: